Cocollos Oysters, the genesis

A story of meeting and will power
Man's Story

between Kinvara in Ireland and Bourcefranc-le-Chapus in France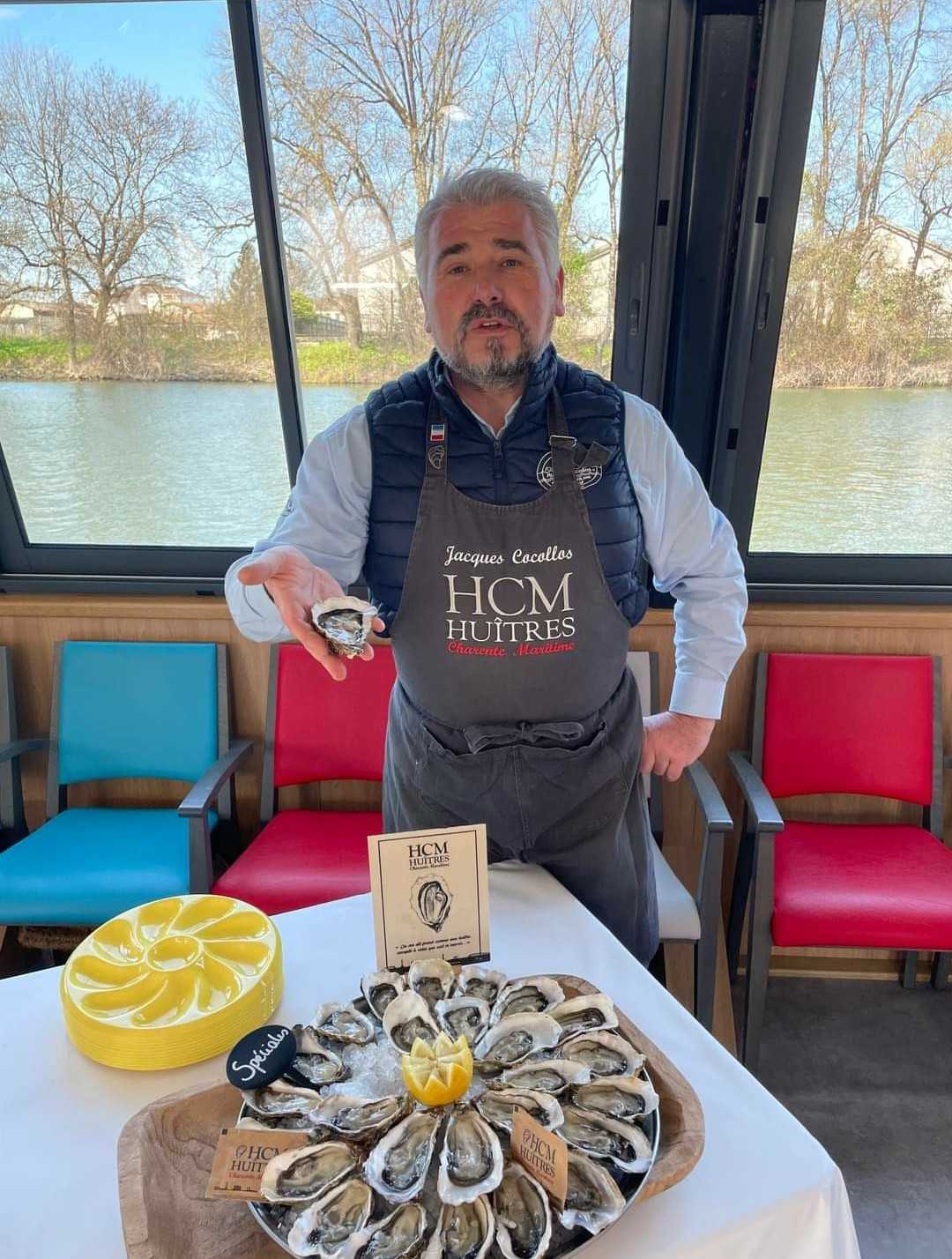 Everything started with the meeting of an oyster farmer during a hunting party in Ireland. A partnership was then created to develop the commercial trade of oysters between Kinvara in Ireland and Bourcefranc-le-Chapus in France.
Self-taught, Jacques travelled the roads and bays of Ireland in search of the best oysters. In 2002, he created an oyster brokerage company which in 2004 was transformed into oyster farming.
With this experience, in 2011 the decision was made to install the company in the basin of Marennes-Oleron.
From this moment the Cocollos Oysters are marked by the duality of these two exceptional oyster terroirs.
Jacques continues to train and open-up to new techniques. Due to its rapid development, the first warehouse became undersized.
In 2016, Jacques acquired a new warehouse and undertook major work to match the growth of his activity. This new facility has marked the start of a new chapter in the history of the company and the prospect of a promising future.
Some dates

The key information
2002 Beginning of the brokerage company

2004 Beginning of the oyster farming

2009 Orientated to exportation

2011 Opening of the first warehouse at Bourcefranc-le-Chapus.

2016 Opening of the new upsized establishment

2019 Opening of the Cocollos shop

2020 Opening project of an Oyster bar